How IT Jobs Have Evolved Over Time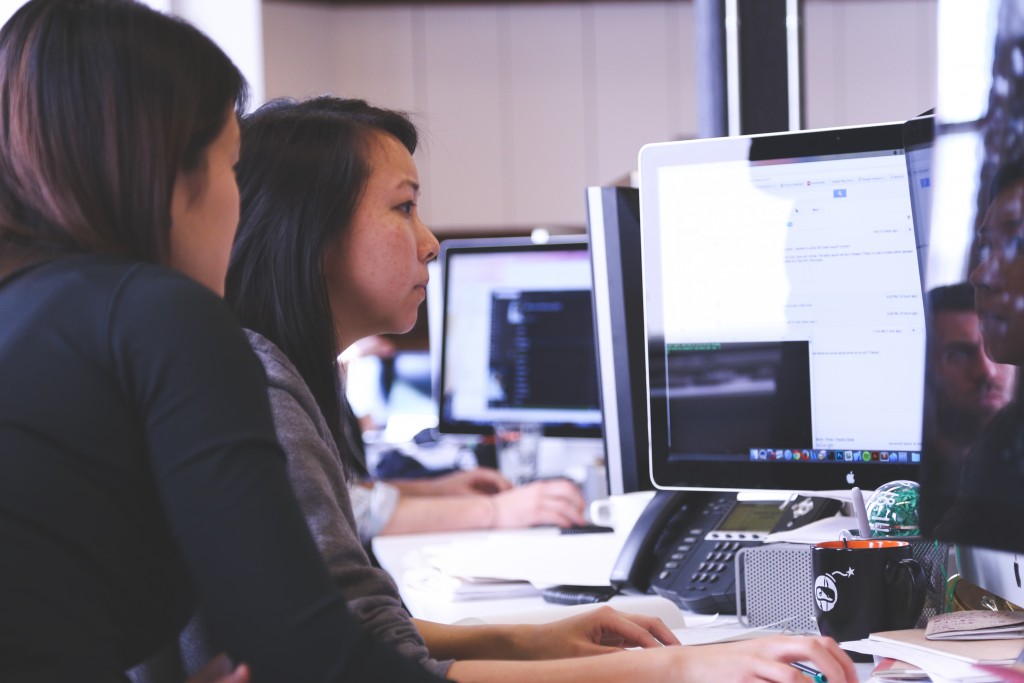 Many 20 year-olds are familiar with the struggles of penetrating the current job market, but for those lucky IT graduates – such as computer science majors or software engineers – opportunities are booming.
As technology continues to progress, jobs in the Information Technology sector continue to increase at a pace that's four times as fast as the overall job growth in Canada. According to the Bureau of Labour Statistics, employment in computer and IT occupations is projected to grow 12% from 2014 to 2024, faster than the average for jobs in all other industries across the nation.
The World Wide Web and the IT boom
According to the Pew Research Centre, the invention of the World Wide Web 25 years ago, is a major reason for the ubiquitousness of technology. As smartphones and other data and communication technologies continue to advance and become increasingly integral parts of society, jobs in the IT field continue to grow. This is because many IT professionals are required to maintain and improve upon our networks and communication technologies.
How IT jobs have evolved so far
Many of the IT jobs that currently exist – like web developers and security analysts – did not exist 15 years ago. Likewise, most positions that did exist have been altered in accordance with technological developments. For example, for software developers, database administrators, and computer support specialists, the nature of their roles has expanded dramatically. Whereas, computer operations and programmers have seen a narrowing in their range of work.
The impact of these technological changes is felt already in the form of rapid urbanization and the changing nature of work to be more flexible (as more and more people are able to work remotely). New energy supplies and technologies like solar power result in the creation of jobs to manage and develop these new innovations and systems. Developments in mobile internet and cloud technology have shifted consumer ethics as privacy issues are becoming a growing concern for both consumers and companies alike.
The future of IT jobs
A dramatic acceleration in the job market is projected to begin by 2020. According to the World Economic Forum, research indicates that some 65% of children entering primary school today will likely go on to work in roles that don't currently exist.
The next 3 years are expected to be defined by robotics, autonomous transport, biotechnology, and artificial intelligence. As these areas of technology continue to grow, IT occupations in these industries will evolve. For instance, while robotics specialists and developers will be needed, artificial intelligence will replace the need for many jobs, such as those in manufacturing and production, as well as office and administrative functions.
The IT sector in Canada
A report from a not-for-profit think tank concludes that Canada's economy will create at least 218,000 tech jobs between now and 2020, but the nation lacks people to fill them. Out of the 527,000 students who graduated in Canada in 2015, only 6% (29,000 people) graduated from an IT field. Canadian businesses – particularly small and medium sized ones – are falling behind because they are unable to find the right people to implement these changes.
Live Assets: An IT staffing solution for employers and job seekers
Strong IT professionals can be great assets to any company; they can improve efficiency and can help you thrive amidst current and future technological changes. However, the rapidly growing demand in Canada for IT employees makes it difficult for companies to acquire and retain top talent.
Live Assets offers an IT staffing solution for your company by sourcing the best candidates from our growing and highly selective talent pool of IT professionals. We invest time and effort into understanding your company culture as well as the dynamic of the particular role or department to ensure the best value and fit. Whether you are an employer or a job seeker, head over to our website to check our current listings or find out how we can recruit the best IT professionals for your company.