10 Tips for Writing an IT Resume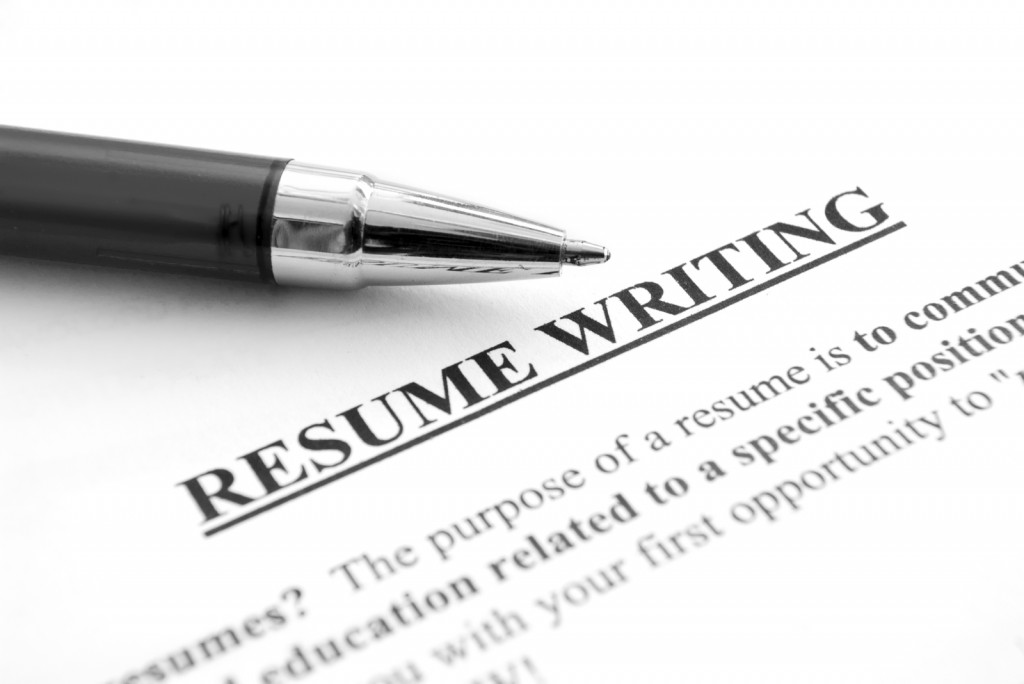 Like any industry, if you're applying for a job in IT, you better be sure your resume and cover letter stand out. With most recruiters and HR departments receiving hundreds of applications for any given opening, your resume is critical to get you to the next step. Here are 10 tips for writing an IT resume:
Keywords
Recruiters have screening tools that will prioritize resumes that include words specific to the job posting. So, if they're looking for someone with experience using Windows Server 2012, Visual Studio, or C# then you better mention your experience with these programs and languages in your resume.
Tailor Your Resume for the Job
So many people have a standard resume that they use for every job, and they only customize the cover letter. This is a big mistake. Every IT job is different, and with limited space, you really need to customize your resume to ensure that it highlights the skills, experience, and knowledge you have that are specific to each IT job posting.
Don't List Your Skills, Highlight Your Successes
You can find information about the required skills in the job posting itself, but don't just copy and paste these requirements into your resume. Use these skills as a way to highlight your value. For example, if they're looking for experience programming in Java, then include specific challenges and your successes programming with this language.
Keep it Short
The suggested length for an IT resume is one page. This isn't a lot of space, especially for an experienced IT professional with years of relevant experience. This is why tailoring your resume to each job opening is important to stand out.
Replace Your Objectives with a Skills Section
Recruiters and HR professionals don't pay much attention to the objectives section of a resume, they're more interested in whether you have the right skill set and experience to help them. With space at a premium, consider deleting the objective section, or replacing it with a section that highlights your technical skills.
Design is Important
The way you design your resume is important. Not only do you want to have a design that will make your resume stand out, you want one that will also structurally add value to your content. Consider everything from the header to the footer. Think about the font and size you're using, the type of bullets and numbering system, and the usability of hyperlinks – one click can load your website, phone number, or social profile.  
Your resume is a great opportunity to apply your understanding of the basic principles of design and layout, skills that are needed in a number of IT positions.
Easy to Skim
Your resume needs to be easy to skim – let's face it – with hundreds of resumes to go through, any recruiter is going to skim your resume before passing it on to the next stage. This means no typos, lots of white space, and good use of headings, bolding, bullets and chunked paragraphs. Keep information concise, to the point and relevant.
Consider Tone
The tone of your resume is important. You want the language you use to portray confidence, knowledge, and experience. Use active language and avoid passive voice sentences. Ensure the technical language you're using is applied properly, in a way that makes sense to the reader. Be very careful about claiming you have knowledge about programs or languages that you know little about – lack of knowledge is easy to spot in the way or the context you use technical language.  
Proofread
An error-free resume is critical. This means you need to proofread your resume and get at least two other people to proofread it. A great idea would be to have someone with the same job or in the same industry that you are applying for critique your resume as well. Take every precaution to ensure you're not overlooking a small error or typo that could lessen your chances.
Don't be Afraid to Follow Up
It's okay to follow-up with the recruiter or HR department after you've submitted your resume. If your resume didn't make it to the next round, consider asking for feedback.  They may simply say that your skills weren't a good match, but you may be surprised. Some professionals will tell you what was "wrong" with your application if you simply ask, which means you'll get valuable insight where to make changes for the next IT job you apply to.
Looking to spruce up your IT resume?
Live Assets is Toronto's specialized IT recruiter. We can help you get into contact with companies in the Information Technology sector that invest in talent to help you achieve growth and success. Contact us to get started on finding a position that is a good fit for you.